Welcome to 4th Grade!
Mrs. Brilhart
Please feel free to contact me with any questions or concerns.
Email:  cbrilhart@stck8school.org
School Phone:  (717) 637-3135
For a copy of the 4th Grade Supply List, click here.
Announcements:
Secret Guest Reader/Speaker: Mary Grace Keller, a journalist at Gettysburg Times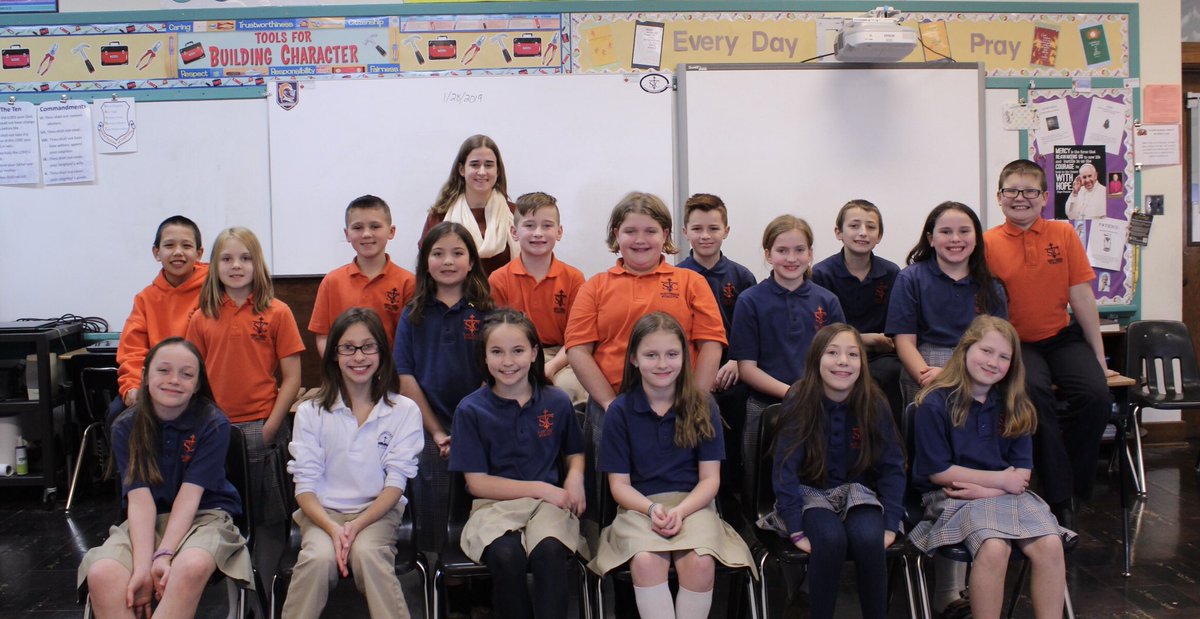 Third Trimester Prayers due 
Reading Log Due February 21

 "You shall love the Lord, your God, with all your heart, with all your soul, with all your mind. You shall love your neighbor as yourself."  Matthew 22:36, 37, 39
Weekly Special Classes Schedule
Monday- Library, Computer
Tuesday- Music
Wednesday- Spanish, Art
Thursday- PE
Friday-
Homework:
Math- p 573-574 #14-29
Reading- 
Spelling-  
English- 
Religion- Chapter 10 Test Tuesday, February 26
Science- 
Spanish- find a picture for 3 words
Technology- Keyboarding Lesson 6-Five times, Record Score on Form
Library- photo
Music- 
Art news: Your child will begin a cardboard loom weaving next week, February 20th during art class. Mrs. Miner is looking for extra sets of hands to get students off to a successful start. If you are interested in volunteering (Mrs. Brilhart- 1: 05- 1:55, Mrs. Hatez- 1:55-2:45) during either class, or both, please inform Mrs. Miner, or your child's homeroom teacher.  No weaving experience is necessary.  tminer@stck8school.org
*Please check the website of Mrs. Hatez for social studies assignments.